Real Wife Stories presents: Horny Housewifes in an episode of couple swingers
Scene Title: I Want Your Wife ! Do You Want Mine?
Storyline: Keiran and Madison are having Danny over for dinner. They soon learn that Danny is now married and that they have an open relationship with his wife, in other words they are swingers. Over the course of the meal, they talk and test the waters to see if Keiran and Madison are open to the idea of swapping partners for a night.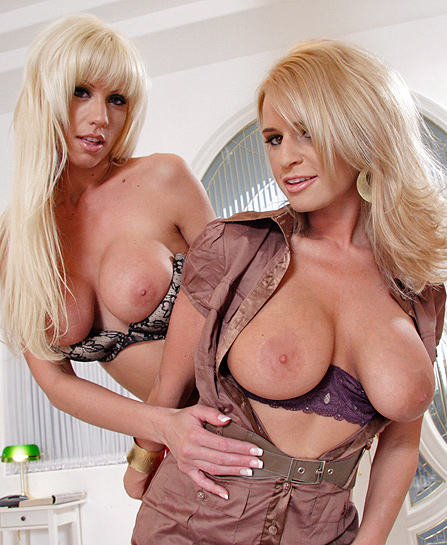 Real Wife Stories Tanya James and Madison James HD Video Trailer
What people are saying about: Tanya James and Madison James - I Want Your Wife ! Do You Want Mine? realwifestories episode
Comment #1
shortstuffed1 said: Damn what a switch! If I am not mistaken Madison used to be "Nicole" on "We Live Together" and was only doing girls. I was very suprised to see her in this real wife stories scene. Watching her and her "Roomate" Britney on the other site was the overwhelming reason I had to try out some girl on girl action myself, and I LOVED it, and have been partaking on a regular basis for years now! Thank you for opening up a whole new world to me Madison! (Her and her friend were the first women I actually would watch get it on without feeling embarassed and looking away, or turning it off LOL) PLEASE give us an all girl site, and put Nicole in it, just for old time sake if nothing else. That is if she is still willing. WE LOVE you Brazzers! Good to see you in a flick again Madison!!
Comment #2
doc said: Another wife swap. You guys really have to start doing different things with this site. At least get some partner switching once in a while. The setup seemed like it was real, so that was good. I love Tanya, but I prefer her without the bangs. Her and KL have great chemistry and it's always great watching the 2 of them. Madison is really attractive, I love her look. Her and Danny were equally as good. This was some ill sex all the way through, but try getting some new setups for RWS.
Comment #3
MissSnoogans said: So this was a role reversal cause the husbands were pushing it more than wives. I liked the conversation cause it seemed unrehearsed. Right before they swapped, Tanya's straps were falling off her making my mouth water. I had a couple problems with this scene. At points of the scene, each couple got individual camera time. The positions were limited with Tanya/Keiran doing mish twice. He also ate alot more pussy that usual. I did like the dual cowgirl going on though. Danny and Keiran ended up packing double barrels, haha. Both chicks did get drilled with cum too. Snoogans!
Comment #4
merts032 said: This was a really solid scene. Kieran and Tanya certainly stole the scene. The chemistry was pretty good, the intensity was off the charts! Kieran was a f'n monster and just destroyed Tanya and she seemed to love every minute of it.
Comment #5
BigLRock said: Still haven't learned how to film double couple scenes, without missing content. Switching often, hurts the scene, zooming out is the only way to go. As far as the scene goes, Tanya is looking a bit thinner than usual, and she was more of a background character, Madison's moment was when she sat on him, her ass looked great riding him on the chair, her bra should have been tossed though. This should have been a part one and two, not a real good one 7 out of 10.
RealWifeStories Tanya James and Madison James Picture Gallery
Even more HD videos & HQ pictures to watch with Tanya James and Madison James fom brazzers
More Scenes with Tanya James and Madison James were found in my Brazzers Network