Real Wife Stories presents: Amy Reid finds another hard cock to fuck through the internet
Scene Title: Online Secret Affair
Storyline: Amy Reid was flirting online with a man she wanted to fuck so badly, yet couldn't because of her matrimonial duties as a wife. When her husband came in, she confronted him with her needs and desires. Being a good husband, he allowed her to invite her online lover over to come and fuck Amy while he would sit and watch, like a good husband he is!!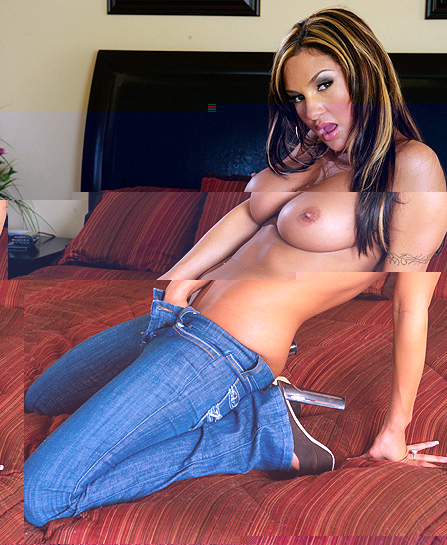 Real Wife Stories Amy Ried HD Video Trailer
What people are saying about: Amy Ried - Online Secret Affair realwifestories episode
Comment #1
spcfoo12 said: amy reid is great in this real wife stories scene...i love the reality scenes as the husband is forced, has to, or wants to watch...makes me wondering if i can sit thru that myself...but highly doubt it lol. more scenes with amy is never a bad thing
Comment #2
japanfeedo said: Around the end, i think shes actually enjoying it, its fun to pik up on scenes where girls are actually feeling pleasure, u can tell by their eyes. Either that or she faked it real well, doesnt make a difference to me.
Comment #3
28deb said: Amy is a good looking girl. Great body! Good overall look. However, I don't think this Justice guy brought the best out of her. I know she can move that body a lot better than this. I tell you what....before you guys film anymore new women, you should send them all to Shyla Styles, Lisa Ann, Bitoni, and Rachel Starr's "Move That Ass and Stroke That Dick" classes. Then this web-site would explode!!!! Trust me guys!!!
Comment #4
ronnie123075 said: O.k. first of all I will agree that Amy is so fucking hot that you need to wear sunglasses for fear of UV light ruining your eyeballs. And I have no idea when the girls cheating on asshole husbands. But this story is different, the guy just had surgery and his wife should be more understand and masterbate in front of him. No she is so horny that she would rather cheat on her husband than understand what he's going through. This guy is so cool that he puts her needs above his and lets her fuck another man. Any real wife would have said, "no honey, what was I thinking, I'm so sorry for even the thought of another man." But maybe that's why I'm not married because she doesn't exist. Amy is hot but I couldn't get past the first three minutes.
Comment #5
funkdoc said: Amy Reid is off the fucking planet. I'm not sure if words can describe how smoking hot she really is, in both straight looks and performance. I'm not sure about some of these story lines where the husband is like "sure honey, go and fuck another guy while I sit here and watch". And after they're done, he says "thank you for satisfying my wife, because I can't". Seems ridiculous to me. But the talent for the first few scenes is A-list so that's what will keep me watching. Hope you guys can get Amy for a lot more scenes.
RealWifeStories Amy Ried Picture Gallery