Real Wife Stories presents: Hanna Hilton fucked by her trainer instead of her husband
Scene Title: Fucking the Instructor
Storyline: Hanna Hilton is one horny Housewife who wants to fuck all the time, but her husband is always too busy working. Since she has needs and can only hold them for so long, she chooses to fuck her pilates instructor to satisfy them.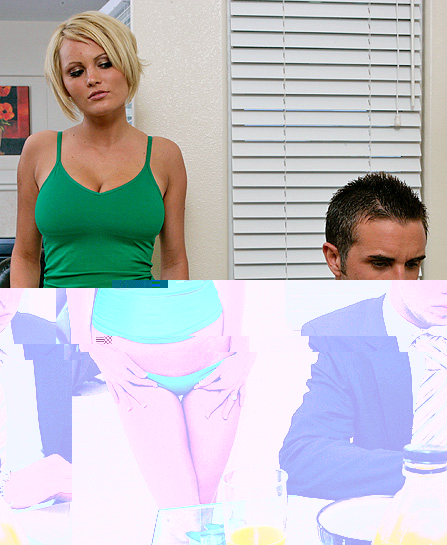 Real Wife Stories Hanna Hilton HD Video Trailer
What people are saying about: Hanna Hilton - Fucking the Instructor realwifestories episode
Comment #1
yajnas said: Dunno about others but these gym fuck scenes really are a great turn on for many reasons. First it's a stranger & then the added element of cheating. Plus most of these real wife stories scenes end in a great satisfaction for the estranged wife or husband whichever
Comment #2
hannaeater said: Hanna is teh best pornstar that I have seen in a while. I used to watch: jenna J, Britney Skye, Bree Olsen, Sunrise Adams, Briana Banks (a little bit). According to her website she is completely single now. Out of all teh pornstars I have have her as my new favorite.
Comment #3
Nelson17 said: My new no 1. Shyla, Sara, Holly, Memphis, Gianna, Phoenix, Julia Ann, Lisa Ann, Abbey, Candy, Amy and the rest, go to sleep, I wanna see Hannah fuck. She is the best in a long,long time. Bring her back no matter cost. She is above money.
Comment #4
yumyum2009 said: I find the idea of porn stars dating each other is very funny. I mean you would need an very open relationship!l. Plus what constitutes cheating? does it mean having sex with someone and NOT getting paid? lol. Oh and hanna hilton is amazing, one of the phew girls i rate as a perfect 10.
Comment #5
Terrassi said: I would think the lack of scenes has to do with Venice, her real life BF, now a convicted rapist and winner of a lifelong prison term being the root cause of it. Something like that would have to come with an emotional anxiety. However, I hope she realizes that he was only a thorn in her side. (A small one at that, judging by the flaccid penis he was giving her). Hanna Hilton is one of the most beautiful women in the world and sad to say, truly undiscovered still. I haven't seen much in the way of her Vivid contract, but this girl is beautiful and graceful enough to actually dethrone someone like Jenna in popularity with the proper PR. Best of luck to you Hanna in your future career, we fans hope you stick with us. You're absolutely incredible.
RealWifeStories Hanna Hilton Picture Gallery