Real Wife Stories presents: Memphis Monroe gets fucked by a specialist while husband watches
Scene Title: Sex Therapist to the Rescue
Storyline: Memphis Monroe is feeling sexually neglected by her husband who is constantly working and not listening to her. When she suggests him to hire a male sex therapist, he accepts without even being aware of it. He finds the surprise when he comes home: sex therapist Derrick Pierce is here to show him how to spice up their marriage. Being a loving and good husband, he accepted and decided to take notes while doing so.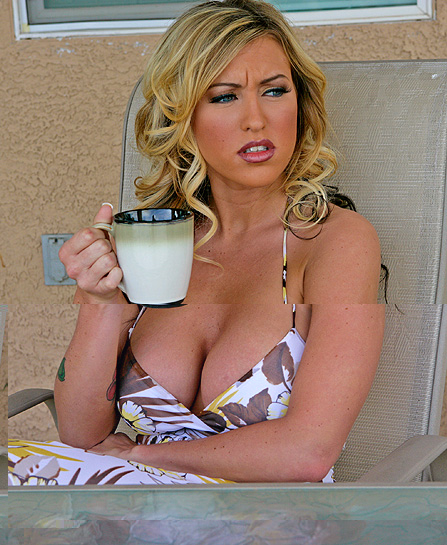 Real Wife Stories Memphis Monroe HD Video Trailer
What people are saying about: Memphis Monroe - Sex Therapist to the Rescue realwifestories episode
Comment #1
sexodream said: Memphis Monroe is very sexy, hot and horny!! She is one of my fave. I have seen a few comments about her and many dudes her wonder WHY she does not fuck black dicks, this is simple, She does not like black dudes! Get it!! I have seen more than 50 scenes and I have never seen Memphis with a black guy. Respect her choice. nuff said
Comment #2
High5 said: Wonderful lady - disgusting dude. One of his trademarks are besides being an arrogant asshole to have his hands round the neck of every woman in his scenes. Including this one. Kick his ball up his throat and then kick him out. For good.
Comment #3
flightline said: Nice lass...I always wonder why a nice looker like this goes in for the tats. What a waste of gorgeous skin. I suppose its all about looking skankish.
Comment #4
usmcjoe said: Its sooo awesome to hear that Memphis is shooting 4-6 scenes for Brazzers right now....She is definately one of my top favorities! Ooo she's sooo goregous, and her personality is soo spunky..which makes her awesome!!
Comment #5
Jack66 said: The close up on Memphis's open pussy was to die for while she was giving head! Husband taking notes hilarious!!! Memphis is great and I love her dirty talk too!
RealWifeStories Memphis Monroe Picture Gallery