Real Wife Stories presents: Asa Akira slams the therapist while her husband is oblivious of the situation
Scene Title: Meditate While I Slam Your Wife
Storyline: Asa and her husband have been having trouble in the bedroom for years now. Pete is usually a stallion in the sack sexing woman left right and center, but because of Asa's incredibly soft and sweet pussy, he ejaculates in 3 seconds every time. The visit Dr Sins who deals with these kind of problems every day. He makes Pete meditate about not ejaculating too quickly and then turns his focuses to Asa's succulent vagina that needs to be fucked for a few hours.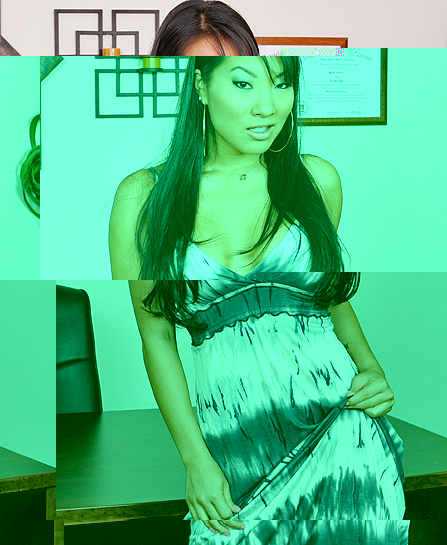 Real Wife Stories Asa Akira HD Video Trailer
What people are saying about: Asa Akira - Meditate While I Slam Your Wife realwifestories episode
Comment #1
A very intense little scene. Johnny Sins seemed particularly keyed up for this one, and that might have something to do with the fact that Asa Akira is one horny little asian nymph. More of Asa would be very welcome indeed!
Comment #2
like no joke, this is the best scene so far in my opinion. Asa isnt the hottest chick on here but she fucks better than any other pornstar. Great body, super hot, plz more like this
Comment #3
Not surprised that the sex lasted for only 15 minutes. How any guy can last longer than 3 minutes with Asa is a mystery to me. In fact, I sort of give Johnny credit for lasting as long as he did.
Comment #4
Asia you are beautiful and perfect body, expensive beautiful, your skin with beautiful and a that mouth, sines, legs ufffffff, besides playing a good role pornographic, are not to make sex with serious you a badness you enchant to me since beams all papers in the films, too good these
Comment #5
This was two parts from being perfect. Johnny needed to finish telling Pete what to do before the headphones went on or just hypnotized him. Second Asa should have asked how do you provide meditation for me. Instead of Johnny just whipping his cock out. I really need to find a place for her in the Phat Pack. She has everything needed that's for damn sure. The scene really started sparking like a muffler dragging when she was fucking him back in doggy. The reverse cradle was a nice surprise. The way she rode his cock though. It didn't matter which way she rode him cause my clit would not stop jumping and pulsating. That froggy at the end was the enough for me. I just couldn't stop cumming just watching these two fuck without even touching myself. Awesome cumshot from the Greek God. Asa you are fucking tremendous talent. Snoogans!
RealWifeStories Asa Akira Picture Gallery