Real Wife Stories presents: Brooke Belle fucking a married man for the fun of it
Scene Title: A friend in Need...
Storyline: Brooke is sad and losing it: her husband is officially cheating on her. She heads to her best friend's house for support but she's not here, though her husband Barrett is. Brooke wants payback on her husband and is horny from the drama. The slutty wife decides to have Barrett fuck her right here on his bed while her friend is away.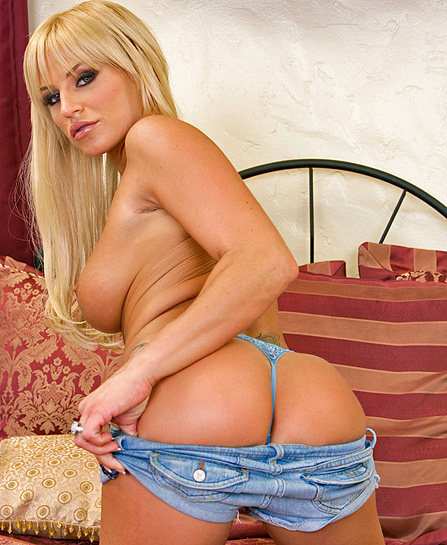 Real Wife Stories Brooke Belle HD Video Trailer
What people are saying about: Brooke Belle - A friend in Need... realwifestories episode
Comment #1
j566264 said: still think she`s way f-ing hot.do the crotchless panties thing w/her in it please.Maybe a B/g/g scene also w/lingerie and w/Austin kincaid as the second hottie
Comment #2
dieavirgin said: The devil is in the details. Barret is putting on a suit and tie but he has a feaux hawk and earrings. he's either going to church or he owns the company.Why was the door unlock? Other than that, awesome real wife stories scene.
Comment #3
Strider12471 said: Thanks for the Brooke Belle scene! She's still hot and attacks the cock, a rare skill among "pornstar" thesedays. She took him all the way several times, fucked nicely, provided plenty of P2M and took an awesome CS and teased his cock after. What more can you ask for, oh yeah, a guy who can get hard and fuck her better?
Comment #4
BiV_aka_funkdoc said: This is the perfect scenario for RWS. I just with she didn't just totally strip naked like that. I was hoping that after the hug, they'd kinda just look at each other and start kissing. Brooke is one of the most 2 or 3 underrated girls in the biz, maybe the MOST underrated cuz she's the damn truth. This was some hot, intense sex, forreplay included. That's what Barret Blade brings, which is why I've never had a problem with him. Brooke needs more scenes tho, without question.
Comment #5
MissSnoogans! said: I love to see one of Phat Pack members at it. Brooke Belle looked absolutely stunning with that trim body of hers. I just wish she had a co-star that was willing to let her fuck back. I mean dude was just pumping away all in short stroke mode. Then when she finally got some control, she was on that cock like a pogo stick. The doggy was hot with her arms back. She is one of the few that can style her hair and still looks awesome. Hopefully next time she can get a better performer to match her skills. Ben English would be good choice. Snoogans!
RealWifeStories Brooke Belle Picture Gallery