Real Wife Stories presents: Busty wives really going down on two huge dongs
Scene Title: A Steamy Orgy
Storyline: Bridgette and Carmel are on a weekend getaway with their husbands. While the men hit the green, the two ladies decide to get a hot oil massage. Carmel suggests something to really spark their weekend!To try a new partner, each other's husband!The two couples thoroughly each other and this nice change of pace and excitement!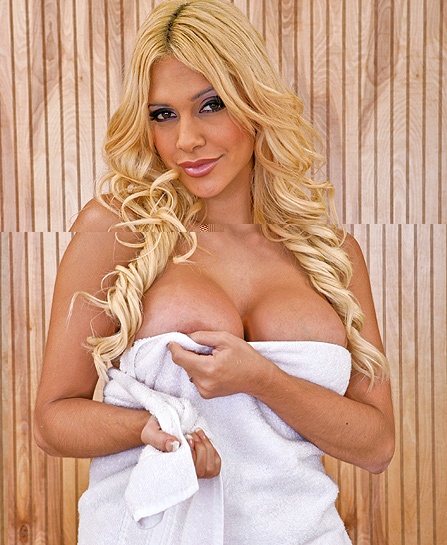 Real Wife Stories Carmel Moore and Bridgette B HD Video Trailer
What people are saying about: Carmel Moore and Bridgette B - A Steamy Orgy realwifestories episode
Comment #1
funkdoc said: another RWS wife swap. At least this time was actually got some partner switching for once. I do like the combination of Bridgette B and Carmel Moore. Carmel's raspy moaning is such a turn-on, along with Bridgette's Spanish-talk made me rock-hard. Nothing really in particular really stood out for me in particular, but both girls are fine as hell so I'm not complaining
Comment #2
Snoogans! said: Yeah another swap real wife stories scene. The only thing that changed was they did exchange partners during. Mick Blue and Carmel Moore got shafted on screen time. I did think some of the sex was hot. Danny with his hands on Bridgette's shoulders was excellent. Showing both couples at the same time during the oral, mish, and doggy was good. I think Carmel is a very beautiful woman but did they really need that much face time during doggy. Granted seeing that Carmel has a smile on her face while she's getting fucked looks so naughty. I really thought the scene was fine. Just lacked better camera angles and tired of seeing the swap. Snoogans!
Comment #3
TalonArcane said: You know, I really like the look of Carmel now except for those awful looking fake boobs. Seriously, when a Barbie doll's tits look more realistic than the talent's it's time for a change. Wasn't that a campaign promise made by Obama? "Fake tits no more."
Comment #4
Donald5 said: Wow what a set of big bolt-on tits on Carmel Moore, wow they don't even look like tits especially when she is on her back! I like the videos where the girls are in the pile driver position because I like to see how the implants hang and move when in upside down position.
Comment #5
onlyyours143 said: Looking forward to this one. Bridgett and Carmel Moore. Damn I love that hearing that accent while Carmel gets pounded.
RealWifeStories Carmel Moore and Bridgette B Picture Gallery