Real Wife Stories presents: Diamond Kitty fucking her bestfriends boyfriend after her divorce
Scene Title: You Make my Kitty Purrr...
Storyline: Diamond is over at her best friend's house chatting and her best friend reveals to her that her husband is cheating on her!Shocked by the news Diamond spills her cup of coffee all over her dress. Cleaning herself in the bathroom she runs into her best friend's husband Charles. Charles is instantly turned on by the sight of Diamond in her tight dress drying herself off. He then starts flirting with her and getting more aggressive as each moment passes and Diamond tries to resist but succumbs when he starts to rub her pussy. She then fucks Charles and is loving every minute of it, completely forgetting about her best friend! That is till the end...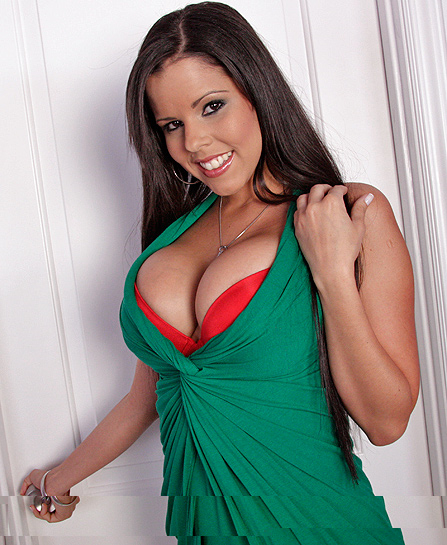 Real Wife Stories Diamond Kitty HD Video Trailer
What people are saying about: Diamond Kitty - You Make my Kitty Purrr... realwifestories episode
Comment #1
cycle29 said: This real wife stories scene is amazing and I have gotten tired of so many scenes. I can watch this one over and over and for: kmaflash41. I am sorry but that spanish is sexy! Get over it!
Comment #2
SimpleSimon001 said: This is the only scene that I have watched more than once and I have watched it three tin mes - absolutely perfect, the best of all time..
Comment #3
doc said: Frickin hottt real wife stories scene. I was totally feeling how Dera came on to her, and I like how she acted in trying to fend him off at first. But why was he trying to talk ghetto? Cuz he sounded like a fool. I've been waiting to see this girl in a non-anal scene, and she's awesome. Great look, body, and performer. I've noticed that Dera has come a long way since his early days at ZZ. He's learned to relax on the vocals and he's been pounding these girls like a jackhammer lately, becoming a top performer himself. Nice shirt too, haha. You guys have to get Diamond Kitty in some more roles like BTAW/S or DA. Nice camera angles also. Great overall scene.
Comment #4
SimpleSimon001 said: Diamond is real hot. The best to come around in a long time. It's great to see a girl who is not afraid to say fuck me instead of the bland fuck yer as every one else is now hooked on. I really loved it. She's got real talent too and a great body. I give her a 10. Bring on ore of her.
Comment #5
topcuts said: dam that pussy so tight it looks her cherry just popped, i love the way they built up the scene with her giving a slight bit of i dont want to act/ verryyy hott cant wait for more of this one ,my dick has not been this hard in weeks!!!
RealWifeStories Diamond Kitty Picture Gallery