Real Wife Stories presents: Gina Lynn fucks her employer for a promotion and pay raise
Scene Title: Off for a Promotion
Storyline: Gina Lynn was having breakfast with her husband, discussing a potential promotion her boss was willing to offer her: at the price of fucking him. She refused it to honor her marriage, but the husband thought otherwise. All she had to do is fuck him once and all their financial problems would have been solved. This led to an argument that left Gina angry at her husband. In the end, Gina decided it was time to go for her promotion.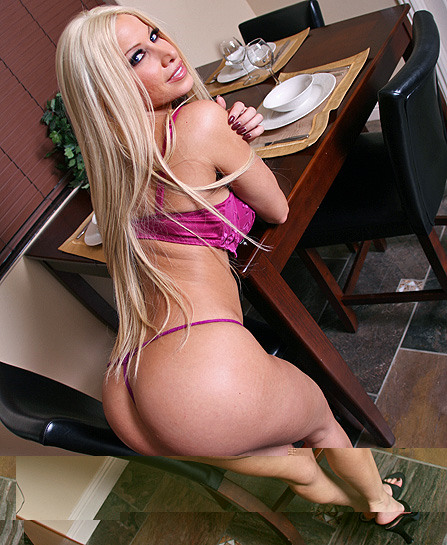 Real Wife Stories Gina Lynn HD Video Trailer
What people are saying about: Gina Lynn - Off for a Promotion realwifestories episode
Comment #1
Rodd_Dogg said: Gina Lynn totally kicks ass in this scene and thank you Brazzers for bringing her back.
Comment #2
Monte said: Great scene real wife stories BRAZZERS!!!! Need to do the whole husband of kids on the phone while being ucked thing more often!!!! Maybe a babysitter from TLIB getting banged by boyfriend while the kid is sleeping and the mom calls home to check in!!!!
Comment #3
funkdoc said: lol Banshee Good dialogue in the beginning. Gina Lynn acting like a "normal" person was super sexy. MJ's right, Jordan & Gina's wordplay was great, keeping the setup during the scene. Gina is usually good like that; dirt-talking in conjunction with the role. But I gotta gripe - you have Gina Lynn, one of the best asses in history, and there was no cowgirl, and Jordan barely made that shit wave during doggy, wtf? We need Gina's bouncing and shaking something better than that.
Comment #4
MissSnoogans! said: First edition of Real Wife Stories and it wasn't bad at all. So damn happy to see Gina Lynn and that super phat ass of hers. I loved how the setup and story lines went down. The best was Jordan and Gina play on words. Thanks Braz for showing how stupid men are. Hubby wants her to fuck and then he doesn't. Great touch with her still fucking and talking to her hubby as he calls her a whore. The sex could have been somewhat better but not a bad start of the new site. 2 erect nips, Snoogans!
Comment #5
zeboking1 said: Gina Lynn is sooooooooo beautiful. Love how she fucks. This could have been a 10, but her co-star dick bends and she could not work her beautiful pussy the way she wanted to. The scene had a good set up. (The first 5 minutes of a scene) The petting and lap dance was nice. Mr. Jordan licked her pussy real nice. Most male porn stars do not lick pussy real well. Gina Lynn beautiful pussy should always get licked nice and good. Recommended. Gina never disappoints you.
RealWifeStories Gina Lynn Picture Gallery