Real Wife Stories presents: Helena Sweet takes the shoe salesman home to fuck
Scene Title: Hubby out of town; pussy is out to play
Storyline: Helena is in the US with her husband, he is an EU Banker and she is just tagging along. She has been so horny and her husband is too busy to unwet her. She goes shopping where she meets Mr. Gunn, a shoe craftsman from Las Vegas. He happens to have the perfect size cock to ease her wetness.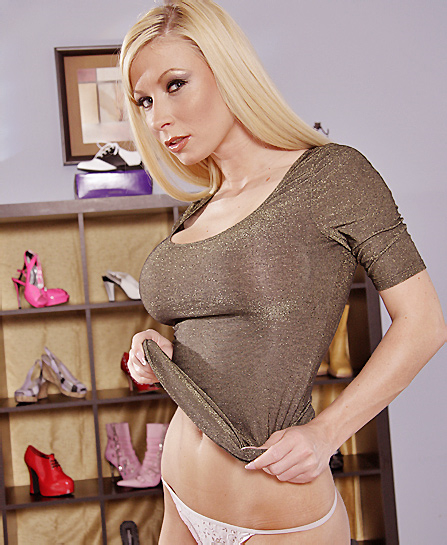 Real Wife Stories Helena Sweet HD Video Trailer
What people are saying about: Helena Sweet - Hubby out of town; pussy is out to play realwifestories episode
Comment #1
mmmpowr1 said: Didn't recognize her at first without the mouthful of braces, but saw her first over at Tamed Teens and Ass Traffic. Surprised she hasn't done any anal scenes yet with Brazzers. Her tits look much better now, but whoever she had do the implants really butchered them. You can still see the nasty scars.
Comment #2
72973 said: It's great to see some tit sucking!! Brazzers - show more tit-sucking please!!!
Comment #3
WickedPorn said: I never never comment but this time i need to say that this guy CAN'T fuck a girl... Too bad the girl is cute but the real wife stories scene is weak cause this dude can't fuck..
Comment #4
Jordan72 said: I really think the setup was weak. There was so much potential and I just think it was too rushed. Yeah I know we are here for the fucking, but give some tease too. 5 secs of trying on a shoe then oooh lets have dinner...5 secs later fucking. Give some upskirt shots and some bending over or something.
Comment #5
j566264 said: this girl is awesome,just had to say that,wadda you think sigdogg finally getting your?way to go Lil fella!!!!!!
RealWifeStories Helena Sweet Picture Gallery