Real Wife Stories presents: Isis Love in i have a new job for you scene
Scene Title: I Have A New Job For You
Storyline: Isis is mad that her husband only cares about playing golf with his partner Tiger Hoods. After being ditched by him she is left alone with her husbands caddie, who has just been recently fired because he was late. So Isis decides since they both been screwed over by her husband they might as well screw each other.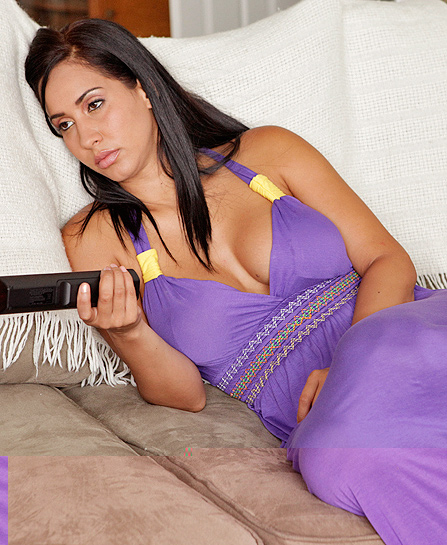 Real Wife Stories Isis Love HD Video Trailer
What people are saying about: Isis Love - I Have A New Job For You realwifestories episode
Comment #1
I wanna see Isis, but not this ugly fucking greaseball. God, just look at his ugly dopey looking face. I just wanna sock him in the nose.
Comment #2
I always fucked with ISIS LOVE but she been doin' the dam thing since the boob job. Always nice to get more.
Comment #3
Yeah right, like that fat ass would rather go golfing than fuck Isis? This site always depics the average joe as the bad abusive guy who either gets the short end of the stick because he IS good OR is cast in the role of a bum. And the bitches out there say that they want a nice guy and looks don't matter, what a crock of shit! Oh well, I know "it's just porn" looks like a good scene anyway.
Comment #4
Hell yeah Isis is wrecking every cock in the stable, glad to see her get around!
Comment #5
When I grow up I want a wife just like Isis Love!!! And I won't be playing golf..... maybe football, so I can get Titball tackled!!!