Real Wife Stories presents: Jenna Haze is tired of her husbands cock and wants another cock to fuck with
Scene Title: Verbally Abusive Husband
Storyline: Jenna was sick and tired of her husbands shit when Johnny and his wife came by. Jenna's husband seemed to change character with the new piece of meat around and he drove Jenna nuts. When Jenna was able to be alone with Johnny in the kitchen, she didn't waste any time. She was finally appreciated by someone and she loved every second of it...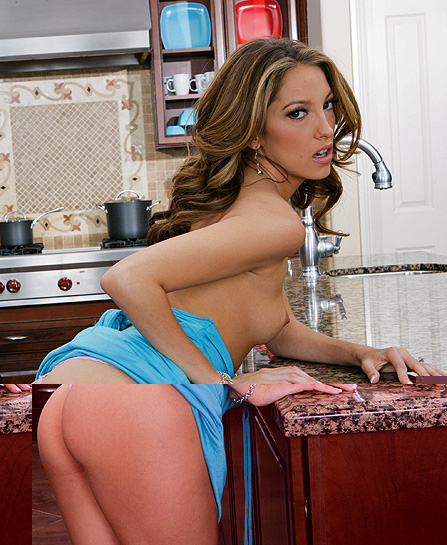 Real Wife Stories Jenna Haze HD Video Trailer
What people are saying about: Jenna Haze - Verbally Abusive Husband realwifestories episode
Comment #1
marmeladov said: Jenna has the perfect body, I love that she is all natural! Brings a nice break from the rest of the girls on here
Comment #2
MrSe7en said: Great real wife stories scene... definitely would have loved to seen Nikki get in on the action. Nikki Rhodes and Jenna Haze would make the ultimate combo.
Comment #3
752 said: Yes! I would love to see more Jenna Haze on here. She definitely fills a void in body types for this site. I was about to cancel my membership, but since you've posted two new Jenna videos recently, I think I'll stick around for a bit more... Love her dirty talk and sexy facial expressions. She seems like she really loves her work!
Comment #4
morningtug said: Jenna Haze has really done much for me. She's a real cutie and love that innocent look, but I just can't get excited about her body.
Comment #5
robb201 said: This scene was alright. I think it would have been better if Nikki and Johnny both seduced Jenna while her husband was gone or Nikki woke up when she heard the moaning and caught them and ended up joining in. Jenna and Nikki would make a pretty good pair I think. Jenna's fucking cute. The sex was good, still could have been rougher, but she looked like she was really enjoying it. The dude that played her husband was annoying though. He sounded gay everytime he talked. 8/10.
RealWifeStories Jenna Haze Picture Gallery