Real Wife Stories presents: Busty Wife fucks the cable guy while husband watches in amazement
Scene Title: Fucking the Cable Guy
Storyline: Jordan Jagger is a happily married housewife. Her husband can fulfill all her needs but one: He canít fuck her ever since he got in an accident that left him in a wheelchair. Now Jordan is horny and needs to get fucked very soon!As faith would have it,here comes the cable guy to fix the cable but who knew he would end up fixing more than the cable!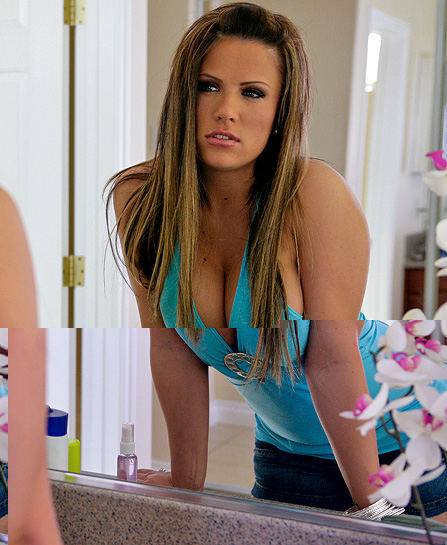 Real Wife Stories Jordan Jagger HD Video Trailer
What people are saying about: Jordan Jagger - Fucking the Cable Guy realwifestories episode
Comment #1
katie11 said: damn tj fucked the hell out of jordan. tj won't win any big dick awards but he definitely brings the tempo/heat which is nice. jordan you are one curvy girl and you have some mad vocal skills. jordan i wish you would have provided some p2m between positions and i was disappointed that tj had to tell you to suck his dick when he was eating your pussy half way through the real wife stories scene. i will say that was a nice facial you took jordan and some decent cleanup. tj love your intenisty and heat and jordan you have one curvaceous body!!!
Comment #2
fawkface71 said: Daym what a hot video. It was hilarious at the end that the husband was never crippled from the waist down.
Comment #3
morningtug said: I love Jordan Jagger, what a great addition to the Porn Industry. She has a hot, hot body, thick in all the right places and knows how to use it. That accent makes her dirty talk all the more hot!
Comment #4
Paul_and_Anthai said: This chick is hot. Love the accent and thick body. Anybody who says her tits are too big has joined the wrong site. If you don't like big tits, I recommend teenswithnips.com Bring on more thick chicks with big tits and big asses. Can we get some Cathy Barry in the house? Peace to my Gs and love for H-town.
Comment #5
robb201 said: Jordan is fucking cute. The only problem I have with her is her tits a oversized for her body and they're scarred like a lot of other pornstars tits. This isn't MTV's scarred.....shit's gotta change around here. The scene itself was alright, liked the idea, but I think she was getting sick of TJ smacking her and telling her what to do. The guy not being paralyzed was a stupid ending...Overall, alright, but could have been better. 7/10.
RealWifeStories Jordan Jagger Picture Gallery