Real Wife Stories presents: essica and Kenzi trade spouses for better sexual pleasures
Scene Title: Curious about Big Dick!
Storyline: Jessica Lynn and Kenzie Marie are two horny housewives who like to discuss their sex lives. When the question comes up about each otherís husbandís cock size, they decide to plan a wife swap to find out. Their curiousness drives them to convince their husbands to show them their cocks and then have the swap.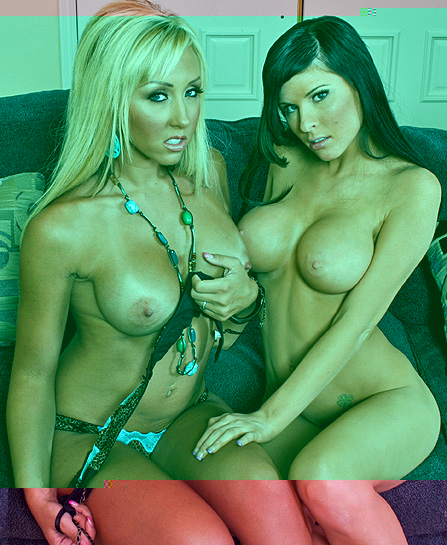 Real Wife Stories Kenzi Marie and Jessica Lynn HD Video Trailer
What people are saying about: Kenzi Marie and Jessica Lynn - Curious about Big Dick! realwifestories episode
Comment #1
ZZEurope24 said: A hot real wife stories scene but one of the guys was really bad in my opinion. Dont get me wrong, I'm not a pornstar but I seen a lot of movies and this guy was bad. Jordan Ash was solid as always and gave a great performance. Jessica Lynn is in my top 5 stars. Love her nice big ass and thighs and that sexy face. Kenzi is smoking hot too and fucks like a rabbit. Those three were great and it should have been jus them. Dont know who the other guy was but he couldnt get a hard cock at all and looked liked a virgin fucking for the first time. Still a great scene except from him.
Comment #2
dieavirgin said: Nice touch making this a sequel. No maid joining in this time though. Maybe they'll do another one with Rebeca Linares (the maid) and Jessica Lynn for a part 3.
Comment #3
stangodango said: This was a rather boring foursome and I don't know why ZZ cast a scrawy white guy in this scene. Who is the scrawy white guy? The actresses seemed extremely bored and just wasn't into either of these guys. I got so bored that I made a bowl of soup and then baked some slice and bake cookies. This was a major yawner.
Comment #4
BiV_aka_funkdoc said: I like these real wife stories swapping scenes with the group sex. I totally have a thing for Kenzi now that she's a brunette. Finally, there was some trade-off with the girls back and forth. The fucking was intense, especially from Kenzi, especially missionary. And god, Jessica has some ass on her, definitely slept-on. There was some confusion at the end, but I was already satisfied by that time. One question I have: WTF is with that bra Jessica had on? Nikki Benz first wore it in "Lingerie and Good Times", then she must've lent it to Sophia Lomeli in "Lost and Found". Is that from the ZZ wardrobe, or are they just trading undergarments??
Comment #5
MissSnoogans! said: I usually don't care if a chick changes the color of her hair. It's not gonna make her performance any better. However like I said last time about Kenzi, she looks way better with black hair. It makes that creampie by BangBros saturday fucking old footage. Either I wasn't paying close attention or he did a decent enough job but Joey Brass blows. I'm upset how this was shot too for position wise. Kenzi has her legs close while riding. Jessica did herself no favors with those tanlines. When Kenzi and Joey went to the ground, Jordan and Jessica should have been spooning. Joey doesn't know how to open himself for the camera. I did like the swap back for that one position each. The cumshot was horrible cause no one knew what exactly to do. Well at least it was a good amount of cum. Somethings just need to be talked about before shooting. Snoogans!
RealWifeStories Kenzi Marie and Jessica Lynn Picture Gallery