Real Wife Stories presents: Devon and Nikki enjoy sucking on big hard cocks
Scene Title: Boy Toy
Storyline: Nikki was getting tired of her husband and his friend having all the fun when they got together. She thought up an amazing plan. Both of the husbands had to get their woman a boy toy. Luckily theses girls got to share Barry, the next door neighbor. The husbands didn't seem to mind seeing their wifes getting fucked hard... and Barry didn't mind fucking them really hard...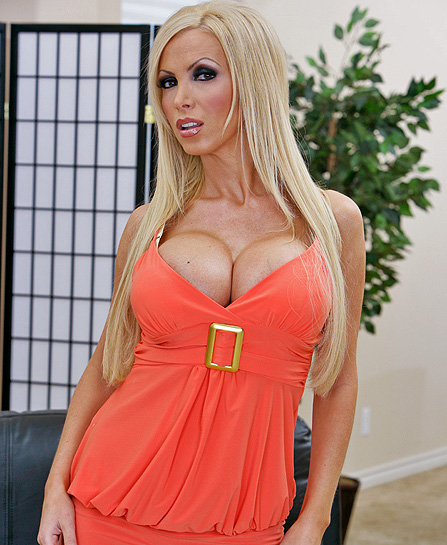 Real Wife Stories Nikki Benz and Devon HD Video Trailer
What people are saying about: Nikki Benz and Devon - Boy Toy realwifestories episode
Comment #1
appleseed87 said: Oh yeah! Great Nikki benz gorgeous new breasts. Nice add to previous boobs. Great great nikki benz one of my favourites actress
Comment #2
mikesteed said: I love some Nikki Benz!!!!! And it was good to see Devon make a cumback!!!!
Comment #3
BiV_aka_funkdoc said: These storylines are so fricking dumb her "we want a boy toy" him "okay, let me call my neighbor, he'll come over and fuck you" And not only does the guy come over and fuck them, the 2 nozzles just sit there and watch. I mean really, how absurd is that? You guys need some new stories for this site because some of these Real Wife Stories don't seem all that "Real" to me. It's great to see Devon back, and she looks great, except for all that ink. I always thought Nikki's tits were some of the best out there, but her new joints are even better. Barry really banged the shit outta Devon in reverse cowgirl, and it was some hot riding by Nikki in cowgirl. I don;t understand the hate Barry gets. All I'm looking for with the male talent. is for them to get into it and fuck hard. He does both so he's cool with me. I know we'll be seeing more of Nikki, so I'm hoping we see more of Devon.
Comment #4
Strider12471 said: I never thought it would be this way, but Nikki outfucked Devon in this scene. She brought it, she always does. Nikki is one of the top girls in porn, she's got the whole package. Great body, awesome energy, knows how to smile and enjoy the scenes...and yeah isn't afraid of taking facials! More Nikki Benz please and put Devon with Ramon. He'll break her in real nice for Brazzers. Devon seemed to be off her game somewhat, I hope she brings it up b/c she's got a legendary name to live up to. Some of the lesser known Brazzers girls will outpeform her and that should never happen. Devon was a queen at one time!
Comment #5
04a57 said: You have got to be kidding me Nikki and Devon are not in the same league anymore!!!!! Devon get off the pills and get to the gym jesus who every paid your day rate for this real wife stories scene should be smacked in the mouth! Where has she been hiding oh I know crispy creme! If Devon is going to start doing scenes make her earn it! No one should get to make it in this industry on name alone especially the talent all you do is fuck all day its a job! You need to come work prepared and Devon didn't ! Nikki, shyla, and lichelle marie don't show up looking sloppy I feel cheated this could have been a good coming out party for Devon but she fucked it up!
RealWifeStories Nikki Benz and Devon Picture Gallery