Real Wife Stories presents: Nikki Hunter in 200th guy scene
Scene Title: 200th Guy
Storyline: Nikki is reaching her 200th cock today. But this one's gonna be really special because she is wishing that this 200th monster should be able to fuck her like an animal so her ass can be destroyed.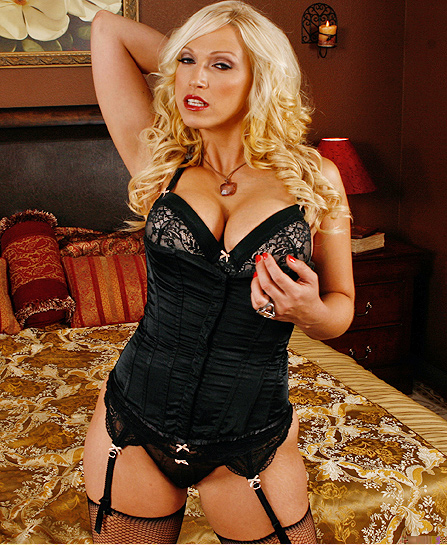 Real Wife Stories Nikki Hunter HD Video Trailer
What people are saying about: Nikki Hunter - 200th Guy realwifestories episode
Comment #1
MissSnoogans said: If I was gonna rank this chick on the freak meter. She's right below Courtney Cummz and Tory Lane. The lighting was pretty dark and not sure the reason why. She had so much saliva on her body from sucking his cock. She wanted to be cock slapped around. I liked how he wouldn't allow her to grab her toy until he gave some more titfucking. The toy was in the way for that first round of doggy. The doggy though was plenty hot. I could have swore that she squirted from her ass. They went at it pretty hard during both cowgirl styles. You have to love how she slid into piledriver and just got abused in it. Now that's what I call a comeback in a major way. Snoogans!
Comment #2
viclagina said: Had a great time shooting this one. Nikki always delivers. Sorry it was so long, but I literally did not cut for over 36 mins during the hardcore. They were both really into it, and I did not want to break up the energy. Anyways...show some love to Nikki Hunter. What a tough woman she is, and she still can deliver a hard scene!!!
Comment #3
BigL said: I got this one, viewed early! I'm giving this a 9 out of 10! Nikki was a real sex fiend, in this one, she brought the best out of K. The real wife stories scene had plenty of fluids, sound effects, and dirty talk, with good energy, the only negative part, to freaking long, almost an hour, and I watched it complete, no skipping ahead, so I got kinda bored. Solid one, other porn stars should watch and learn from a pro like her!
Comment #4
robertomalone said: A lot of these people don't seem to know that Nikki Hunter is a modern legend. I am over the moon that she's done a scene (and maybe more than one?) for Brazzers; I didn't even know she was working now. This lady has been through a really tough time, having battled through a terrible illness, but she's come out the other side and looks as hot as ever. She deserves nothing but respect, and I'm really looking forward to the scene; she's a truly great actress and performer. Oh, and I for one have no problem with the fact that it's our man Keiran who gets to do the honours!
Comment #5
callmecrazi41 said: Nikki Hunter is so freakin sexy...I dont care what other people think...more please.