Real Wife Stories presents: Roxy loves to fuck around with other men besides her husband
Scene Title: Wedding Crazzers Part 3
Storyline: It's one year after the big day and Roxy and Voodoo are happily married... NOT!!! They hate each other so fucking much that Roxy makes up this phony engine problem on her car so neighbor Charles can come "check it out"... She'll give him a nice lube job instead!!!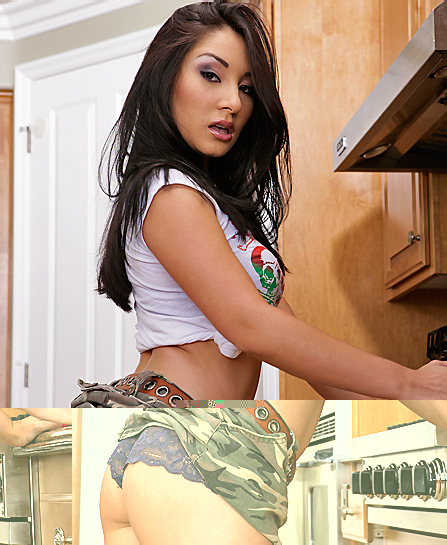 Real Wife Stories Roxy Jezel HD Video Trailer
What people are saying about: Roxy Jezel - Wedding Crazzers Part 3 realwifestories episode
Comment #1
ki55 said: She is wearing the perfect heels, her english accent is perfect!
Comment #2
CaliDude65 said: Fuck yeah! wasn't expecting this one, I fucking LOVE Roxy, Thank you brazzers!
Comment #3
MissSnoogans! said: Damn this was a good story. They actually believing they were a happy couple. Yeah to say the least that Roxy was looking very titillating walking around in her bra and panties. Then I thought the real wife stories scene was gonna be rather lame. When I saw Major Stud struggling with that erection after the bowl of head. Once his motor got running it was off to the races. I loved the underneath shot of his balls swinging back and forth. Then it happen cause I couldn't resist. I came so hard watching her ride like I have never seen before. Seriously she was riding by just using the power in her legs. She left David Blaine scratching his head how she pulled off that levitation. Then she tried to chip the marble off the counter when she leaned forward for the RCG. I was hoping so bad that he would blow his load on her sweet little ass in doggy. Awesome ending to the scene with Voodoo eating the rat poison. Killer fucking smoking scene. Now that's Snoogans!
Comment #4
runshouse21 said: One of only a handfull hot girls around. Hope she'll never do anything stupid like a boob job. And one little idea. please, next time let Voodoo do the fucking - He's by far a better performer compared to Dera...
Comment #5
coolbrett2 said: She's got the hottest little body! I love Jezel, can't wait for this one
RealWifeStories Roxy Jezel Picture Gallery